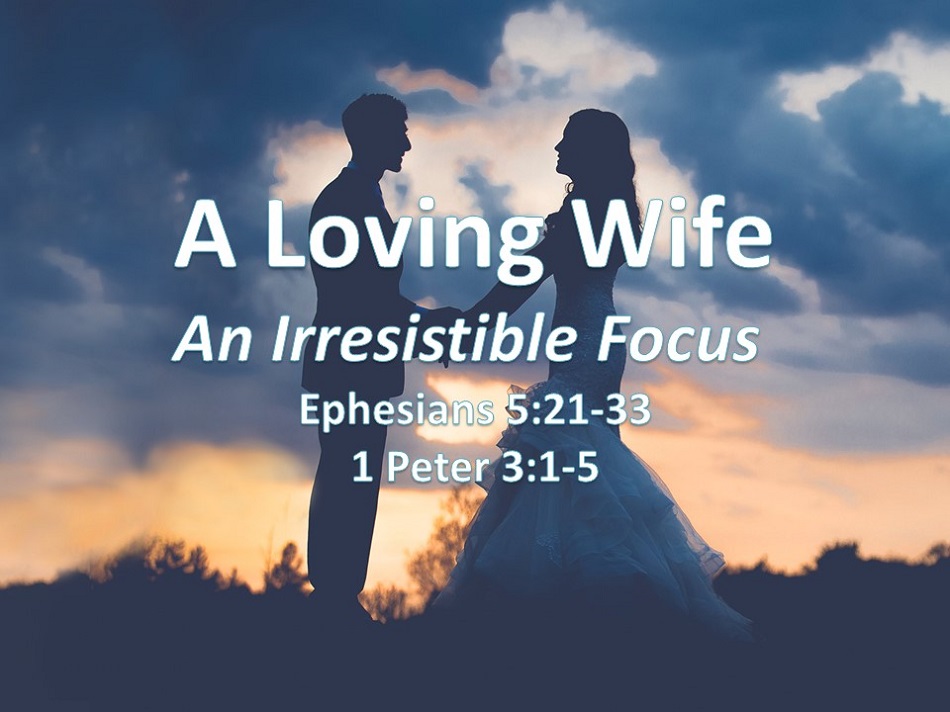 Ephesians 5:21-33
Last week, Husbands, I challenged you with the humbling question: "Men, are you helping or hindering your wife's growth to be more like Christ?" So ladies I want to challenge you with this question, "Wives, are you helping or hindering your husband to be the spiritual leader he is called to be in Christ? Do you show him genuine love and respect that causes him to want to spiritually fight for you? The biblical principle is that what you plant in his life has a way of coming up in your own life. So like last week, I want to give you biblical principles and practical application to restore or renew your marriage.
Honoring the Husband
Honoring the husband through submission. Ephesians 5:21-24, 1 Peter 3:1-5
Honoring the husband through admiration. Ephesians 5:33, 1 Peter 3:1-5
Give him admiration and respect.
Provide intimacy. Proverbs 5:15-19, Song of Solomon 4:9-5:1, 1 Cor. 7:1-5, Heb. 13:4
Cultivate home support. Proverbs 19:13; 21:9, 19; 25:24
Strive to be an attractive wife. Song of Solomon 1:8-10; 2:2; 6:13-7:9
Become his best friend. Song of Solomon 8:1-2, 6.
What couples say and do about intimacy
They make it a priority

They make time for it

They stay emotionally intimate

They know how to touch and what works

They keep romance alive by meeting each other's needs.

They keep anticipation alive.

They know how to talk to each other.

They remain lovers and friends.

They maintain a sense of humor.

They want to please each other.