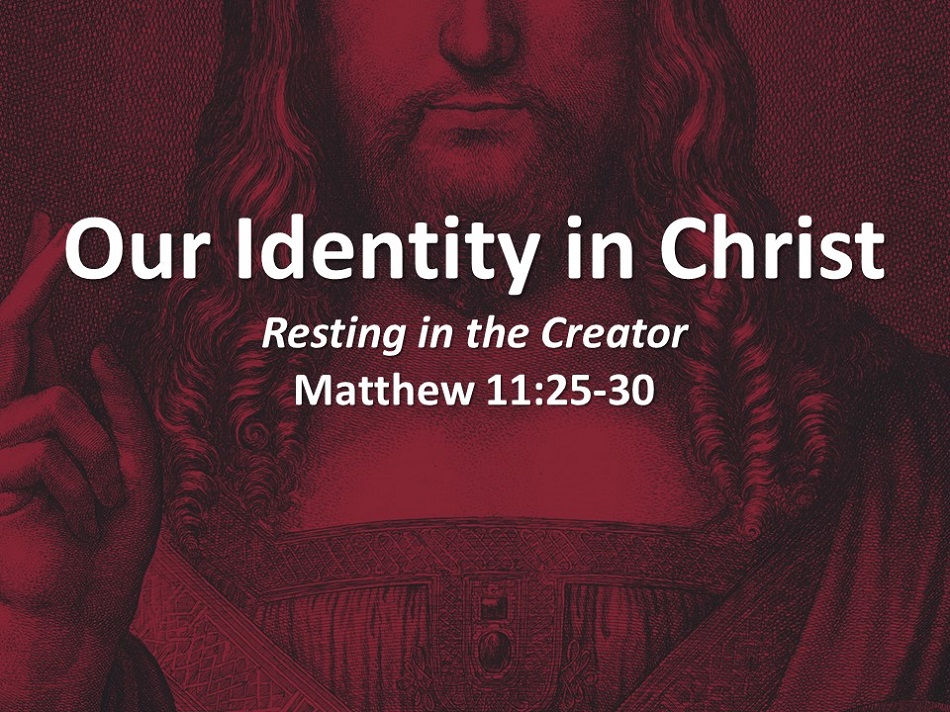 The Mystery Revealed (Matt. 11:25-27)
In verses 20-24 is sharing that a few cities did not receive His truth, did not repent, and as a result would suffer "on the day of judgment" as verse 24 says. Jesus transitions into the fact that in order to grasp the truth, the Father must reveal this mystery.
a. Revealed to those with faith like a child, not the wisdom of the world. (v.25) To understand the Kingdom, that Christ is the Messiah, it takes faith. This is not a natural rational thinking to the wisdom of the world. The God of the universe, the Creator must reveal this mystery. Paul says something very similar to the Corinthians in 2 Cor. 4:4 "In their case the god of this world has blinded the minds of the unbelievers, to keep them from seeing the light of the gospel of the glory of Christ, who is the image of God." So here is where we see that faith as a child comes from. This is a slam on the religious leaders in their worldly wisdom and thought. Jesus did not come in the way they expected nor did He act the way that they wanted Him to. We do not understand everything, but we rest in the fact that God has created all things, given us a relationship through Christ, and that we will too be resurrected one day.
b. Revealed by the will of Christ (v.27) Christ is making a statement here that would anger the religious leaders. He's making a statement of His divinity, that He and God are one. John makes a similar statement in John 6:44 "No one can come to me unless the Father who sent me draws him. And I will raise him up on the last day." There is a mysterious partnership between man's movement toward God and God's drawing man for salvation. We can argue all day about man's responsibility to respond to the gospel, but ultimately God grants the revelation to man to come to Christ.
The Master Offers Rest (Matt. 11:28) The statement that Jesus makes in the verse 28 really sums up the Christian message to come follow Him.
a. An invitation to trust Jesus with your life. "Come to me" is the invite. We are not just to acknowledge historical facts about Jesus, but live for Him, obey Him, serve Him, call others to follow Him.
b. An invitation to turn to Christ for eternal rest. In this context, it would be an encouragement for those who were suffering for Jesus, they will find eternal rest in Christ. Remember what Jesus said in the Beatitudes that dealt with this? Matthew 5:10-11 "Blessed are those who are persecuted for righteousness' sake, for theirs is the kingdom of heaven. "Blessed are you when others revile you and persecute you and utter all kinds of evil against you falsely on my account." It's the same invitation for us today, an offering of rest, of peace, of mercy. God loves us so much that He provides a way for eternity.
The Mandated Response (Matt. 11:29-30) We must respond to the call of Christ to follow Him. When we come to Jesus we give Him everything. I want you to see the imagery here. The yoke, a wooden bar that fits around the neck of an ox in order to pull a wagon or a plow. The mature ox would be paired with a younger ox so that the younger ox could learn.
Jesus states in Matthew 23:4 "They tie up heavy burdens, hard to bear, and lay them on people's shoulders, but they themselves are not willing to move them with their finger." What does this mean? The religious leaders are burdening the people with rules, regulations, when Christ comes to offer a relationship!
When we respond to His invitation we…
a. We give Christ the full weight of our sin.
b. We give Christ our inability to obey God apart from Him.
When we respond to His invitation He …
a. Christ gives us all He has. (v.28) Remember that He alone is able to bear the weight of the Father's commands. What does John 15:5 tell us? "…apart from Him we can do nothing…"
b. Christ gives us full pardon for all our sin.
c. Christ gives us peace before God.
d. Christ gives us complete ability to obey God.