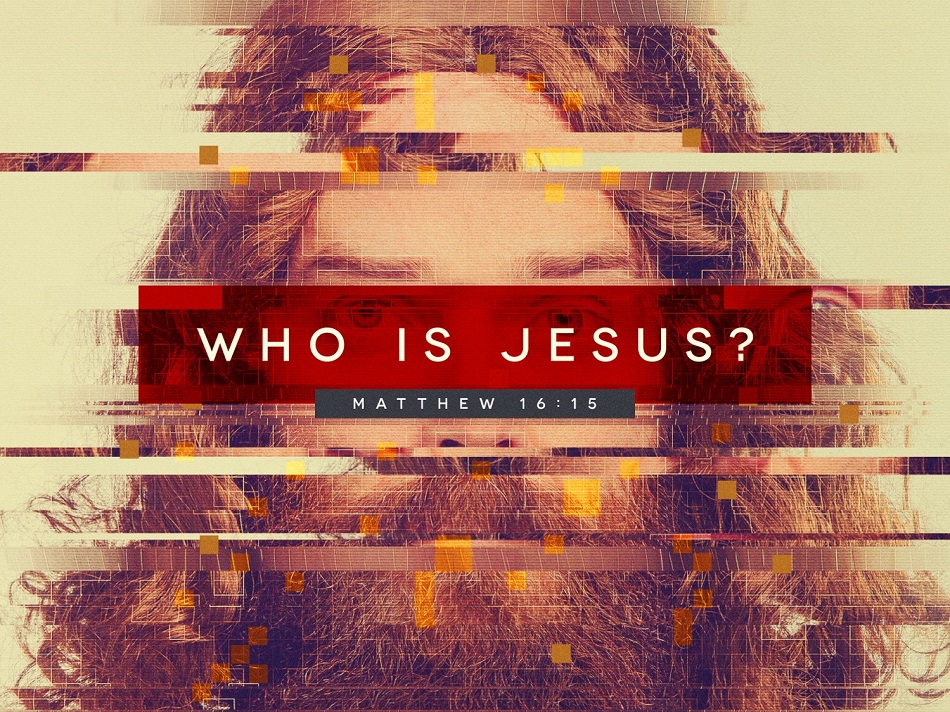 Colossians 1:15-20
Verses 15-20 are known by the early church as the hymn of Christ. Different groups, cults, and other religions have taken an unbiblical approach to explain who Jesus Christ is. Our Jewish friends would say that Jesus was a teacher, but not the Messiah. Our Muslim friends would say that Jesus was a prophet, but not God. Our Jehovah Witness friends would say that Jesus is Michael the angel. In fact their translation of Colossians is distorted from the original Greek language to reflect this. We believe Paul was combating influences that were creeping into the church clouding the humanity and deity of Christ! An early from of Gnosticism in which denied the knowledge of God being fully human and fully God. This is the doctrine of the hypostatic union. These groups get some of the information right, but not all of it. If I were to bake a cake, yet leave out the main ingredient, it would never rise or taste the way it should would it?
Why is it important for us to have a Biblical view of who is Christ is?
1) If we do not gain a Biblical view of Christ, he will begin to look a lot like us. We are to strive to look a lot like Him as a result of the work of the Holy Spirit. If he begins to look like us, we begin to justify sin.
2) If we do not gain a Biblical view of Christ, we will be unprepared and therefore unequipped to give a defense for the hope we have. 1 Peter 3:15
Paul gives us great insight into who Jesus Christ is.
Jesus is Superior (Colossians 1:15-19)
a. Jesus is God (v.15a) John 1:1-5; 14.
b. Jesus is King of Creation (v.15b) The word "firstborn" is an OT term meaning the inheritance of the throne. This term was used in Psalm 89:27 in which God was making David the highest of kings on earth.
c. Jesus is the Creator (v.16) Genesis 1:26
d.
Jesus Created
Us and All Things
for His Glory (v.16) Nothing in this universe exist for itself! Everything was created to magnify Jesus Christ! Everything was created to show His glory whether we know it or acknowledge it or not. Philippians 2:10 "Every knee will bow…"
e. Jesus is the Sustainer (v.17) Hebrews 1:3 "He is the radiance of the glory of God and the exact imprint of his nature, and he upholds the universe by the word of his power…"
f. Jesus is the Supreme Leader (v.18) 1 Cor. 12:27 "Jesus is the head of the church…"
g. Jesus is First (v.18) Jesus has priority in time and power. The same term is used in Rev. 1:8 "I am the Alpha and the Omega" or the beginning and the end.
h. Jesus is King Over Death (v.18) 1 Cor. 15:55 "Where, O Death, is your victory? Where, O Death, is your sting…"
i. Jesus is the First Priority (v.18) He is preeminent or has supremacy. Many to try to put Jesus into a compartment and bring Him out on Sunday! That is not a biblical view of Jesus. We must do all things for the glory of Christ.
j. Jesus is all Powerful (v.19)
Jesus is the Only Way of Salvation (Colossians 1:20) We live in a day of skepticism and relativism. Some may say, "It may be true to you, but it's not necessarily true to me." This passage along with two other passages make it crystal clear that a relationship with Jesus is the only way to eternal life. John 14:6 "I am the way the truth and life, no one can come to the Father unless by me." Acts 4:12 "And there is salvation in no one else, for there is no other name under heaven given among men by which we must be saved."
Pastor, this is exclusive! Wouldn't it be more loving to give people options? It would be the most unloving thing to allow people to continue to think like this. Listen to 2 Thessalonians 1:8-9 "in flaming fire, inflicting vengeance on those who do not know God and on those who do not obey the gospel of our Lord Jesus. They will suffer the punishment of eternal destruction away from the presence of the Lord and from the glory of his might," It would be the most unloving thing we could do to not share what awaits those who never obey the gospel. You share, let God's Holy Spirit do the work! CH Spurgeon said, "How do you defend a lion? You don't, you let it out of its cage and it defends itself." You don't defend the Bible, you let it out of its cage. The Holy Spirit does the work.
Let's look at the word "peace". How do we have peace? Through a relationship with Jesus Christ! Romans 5:10 "For if while we were enemies we were reconciled to God by the death of his Son, much more, now that we are reconciled, shall we be saved by his life."
Do you have peace? Have you received the gift of salvation from Jesus Christ? Do you have a biblical view of Jesus, or is He just another man who was a good teacher. He is either a Lier, a Lunatic, or He is the Lord. My prayer is that He is your Lord and Savior. Jesus is all these things mentioned in Colossians 1:15-20 and more. He desires a relationship with us! Have you bowed down to the King of kings?